Subscriptions ​
Create and edit your subscriptions in part Subscriptions.
Generation of distribution ​
To generate distribution go to Components -> Sendex
In inlay Subscriptions click on Generate and save after overpatching.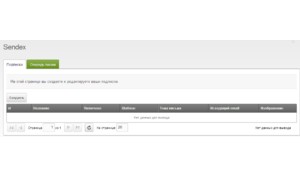 In a pop-up window you will need to fill in:
Name
Template
E-mail subject
Outbound mail
Response message
Sender
On
Description
Image filling is not mandatory.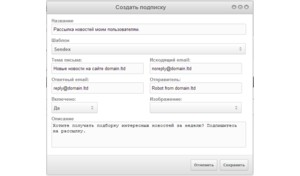 Manual addition of subscribers ​