Queries ​
Page that shows what your visitors are looking for.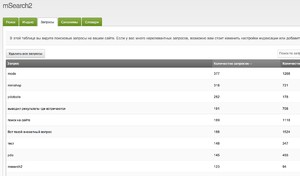 Here you see a list of all queries, how many times they were made and how many results were found. This information helps you to optimize your index and synonyms for your visitors to find something always.
By the way, these very queries work in autoprompts of queries regime of snippet mSearchForm.